Volta air heater variants customer- and project-specific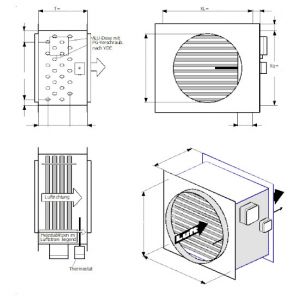 In addition to the basic designs, Volta air heaters are manufactured in a wide bandwidth of variations and special designs in a customer-specific and project-specific manner.
The designs can be adapted and changed in many ways by adapting to the installation situation and the process conditions. The variety is almost unlimited.
The selection for suitable designs is made in the course of the Volta design, taking into account the customer data.