Quality management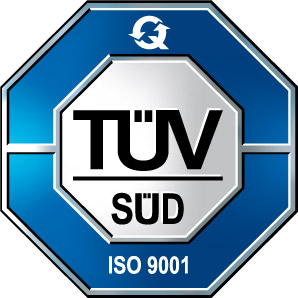 Volta GmbH & Co KG is currently certified according to DIN EN ISO 9001 2015.
This is how we ensure that you can always rely on our quality, efficiency and responsiveness. Processes and procedures as well as organization and management are optimally aligned. This results in a low error rate and continuous optimization and improvement.
In this way, we create the best conditions for a high level of customer satisfaction.
Due to changes in location, realignment in production and the changing spirit of the times in company management, adjustments have to be made within a company from time to time.
New organizational forms became necessary due to the reorganization of raw material stores, intermediate stores, machines and the production flow. Through the introduction of group work in production, reorganization of authorizations and competencies and the use of training and work instructions as decision aids, various restructurings could be implemented. The employees were able to contribute their skills and motivation better, a cooperative management style supported the implementation. A final certification of the new organization with a quality assurance according to DIN EN ISO 9001 in 1997 are the external success of these measures. Subsequently, many small steps to improve the quality in the organization and in the products were recorded. A regular increase in the efficiency and success of the Volta is thanks to group work and quality assurance.